If you're looking for a delicious and easy-to-make meal that the whole family will love, look no further than our taco pasta salad recipe. This dish is perfect for hot summer days when you want something light and refreshing, but still filling and satisfying.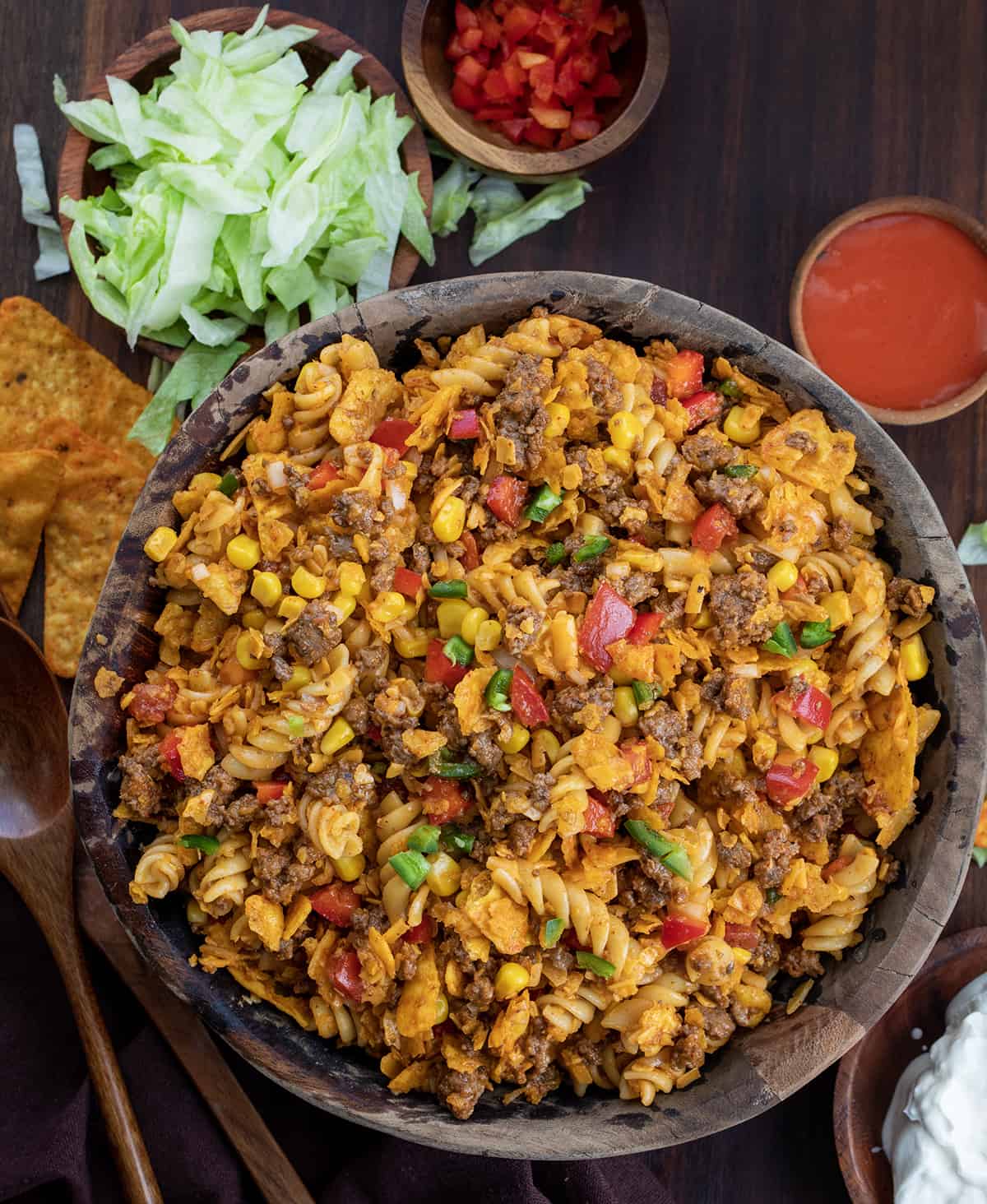 Ingredients
To make our taco pasta salad, you will need the following ingredients:
1 pound of pasta (we recommend using rotini or fusilli)
1 pound of ground beef
1 packet of taco seasoning
1 can of black beans, drained and rinsed
1 can of corn, drained
1 red bell pepper, diced
1 green bell pepper, diced
1 small red onion, diced
1 cup of cherry tomatoes, halved
1 cup of shredded cheddar cheese
1/4 cup of chopped cilantro
Juice of 1 lime
Salt and pepper to taste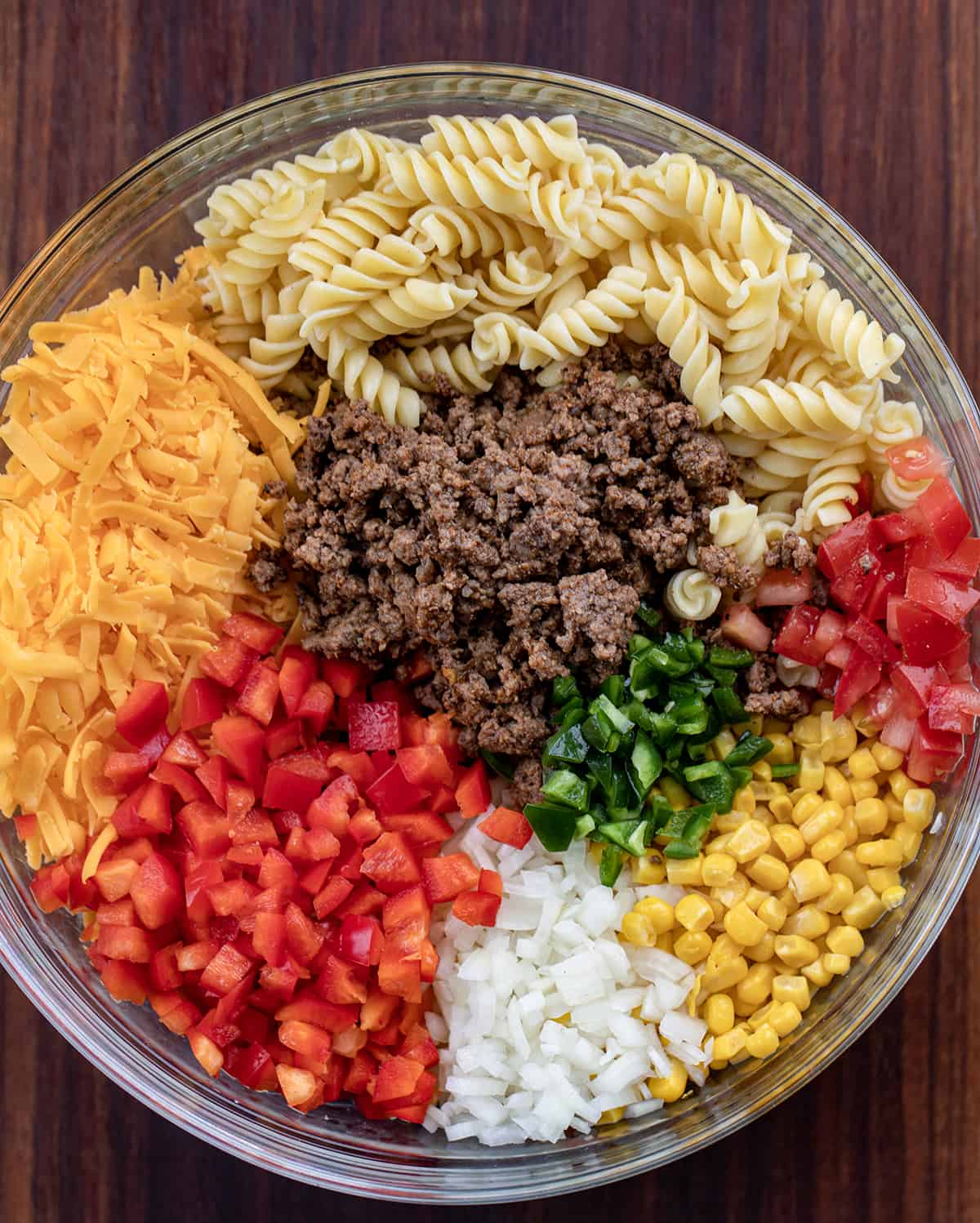 Instructions
Cook the pasta according to the instructions on the package, then rinse it under cold water and set it aside.
In a large skillet, cook the ground beef over medium-high heat until it is browned and cooked through. Add the taco seasoning and stir to combine.
In a large bowl, combine the cooked pasta, ground beef, black beans, corn, bell peppers, red onion, cherry tomatoes, and cheddar cheese.
In a small bowl, whisk together the lime juice, cilantro, salt, and pepper. Pour this dressing over the pasta salad and toss to combine.
Chill the pasta salad in the refrigerator for at least 30 minutes before serving.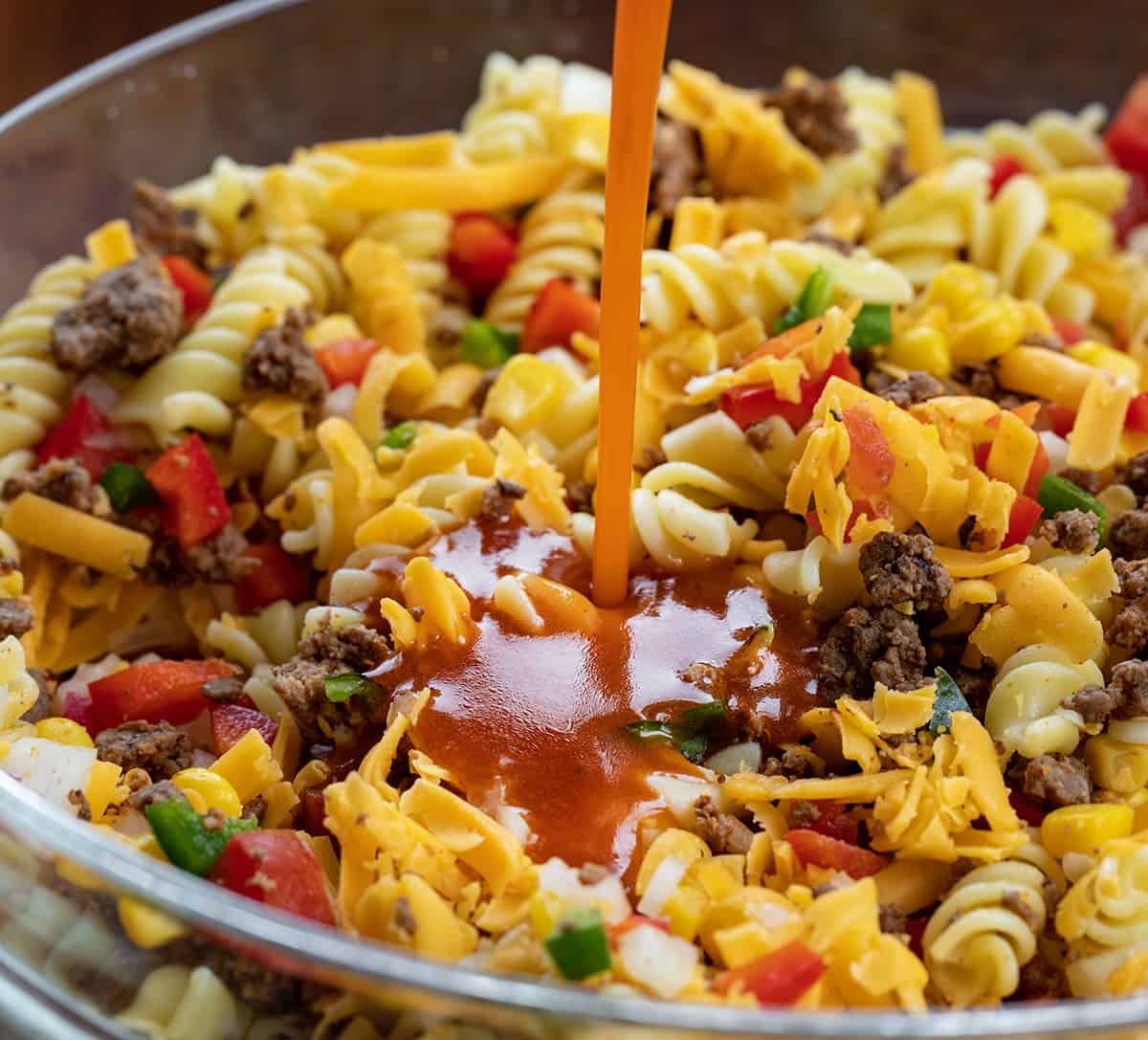 Why Our Taco Pasta Salad is the Best
Our taco pasta salad recipe is the perfect balance of flavors and textures. The pasta provides a soft and chewy base, while the ground beef adds a hearty and savory element. The black beans and corn bring a delicious sweetness, while the bell peppers and red onion provide a satisfying crunch. The cherry tomatoes add a burst of freshness, and the cheddar cheese gives the dish a rich and creamy finish.
But what really sets our taco pasta salad apart is the dressing. The combination of lime juice, cilantro, salt, and pepper gives the dish a bright and tangy flavor that perfectly complements the other ingredients. It's the secret ingredient that takes this dish from good to great.
Conclusion
In conclusion, our taco pasta salad recipe is the perfect meal for any occasion. It's easy to make, full of flavor, and sure to be a hit with the whole family. So why not give it a try and see for yourself? We guarantee you won't be disappointed!